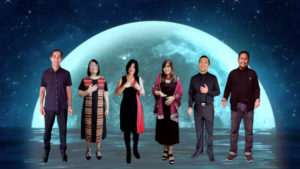 Music is the language of the spirit. It opens the secret of life, bringing peace, abolishing strife. ~ Kahlil Gibran
Without music, life would be a mistake. ~anonymous
The E D O E N S aspires to share the joy of singing and inspires people through music.
. . . read our full biography here
.
The Singers
STEFANINI SUMARDIMAN (FANI)
RINOVIA SIMANJUNTAK (RINO)
MERLYNA LIM (MER)
ABRAHAM PATTINAMA (BRAM)
BEN SETIAWAN (BEN)
NOVEL TJAHYADI (NOVEL)
Feel free to message us here.